Update your content here.
Local Tennis Leagues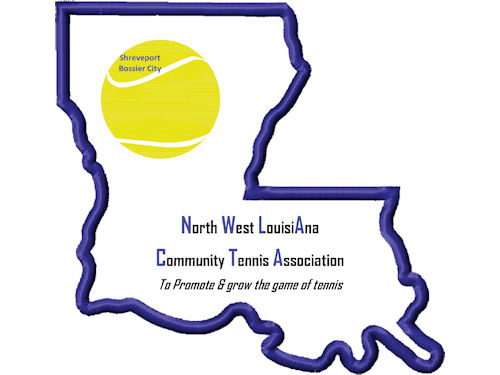 Welcome to our Local Tennis Leagues page, a one stop shop for all the information you need! We have three different tennis leagues in our area: USTA Leagues, S.A.L.T. - Shreveport Association of Ladies Tennis, and B.L.T. - Bossier Ladies Tennis. For more information, see the details below or follow the links.
The purpose of the Northwest Louisiana CTA is to make a positive impact on the tennis community by providing support and resources in the development of programs, events, leagues, and facilities and promoting tennis as a lifetime healthful sport within North Louisiana to all ages and all skill levels. The NW LA CTA will collaborate with the USTA and other associations and programs in the pursuit of these goals.

USTA Leagues | S.A.L.T. Leagues| B.L.T. Leagues
USTA LEague Info.
With more than 300,000 players taking part each year, USTA League is the country's largest adult competitive tennis league. It's a great way to stay active, improve your tennis game, and have the chance to compete for a National Championship. If you love tennis, you'll love USTA League and being part of a team.
League play starts at the local level for players 18-and-over, and are largely organized according to the National Tennis Rating Program (NTRP) by age group. Top teams from local leagues earn the chance to compete in district and/or sectional championships, while the winners of sectionals advance to USTA League National Championships.
League offerings can vary across the country. USTA sections may also offer other programs, which include combo leagues, grouping players of different NTRP levels in doubles; tri-level leagues, with three lines of different NTRP levels; and leagues just for those aged 18-39.
S.A.L.t. League Info.
Shreveport Association of Ladies Tennis offers league tennis at all levels of play. We have five (5) levels: A, AB, B, BC, and C. These rankings help determine what level to select, beginning with the experienced player at A level to beginner play, which is C level.
Find out more about SALT by contacting us via salttennis@gmail.com.
B.L.T. League Info.
Bossier Ladies Tennis is a women's only day league centered out of the Bossier Tennis Center. Teams consist of 6 players who are rated at the same USTA level (2.5,3.0,3.5,4.0) or self-rated using USTA guidelines. Teams play two courts of doubles and may consist of no more than 2 players who are playing at a higher level then their NTRP rating.